So, maybe you saw us online. Or maybe you heard about us by word of mouth. But seriously, what is Neworleansmusicians.com, or NOM as it's sometimes called? And what are they doing that can't already be done on Facebook, or Reverbnation, or any other website with bands on it? I'm glad you asked. First let's look into the good stuff… what can they do for my band? Here's the breakdown: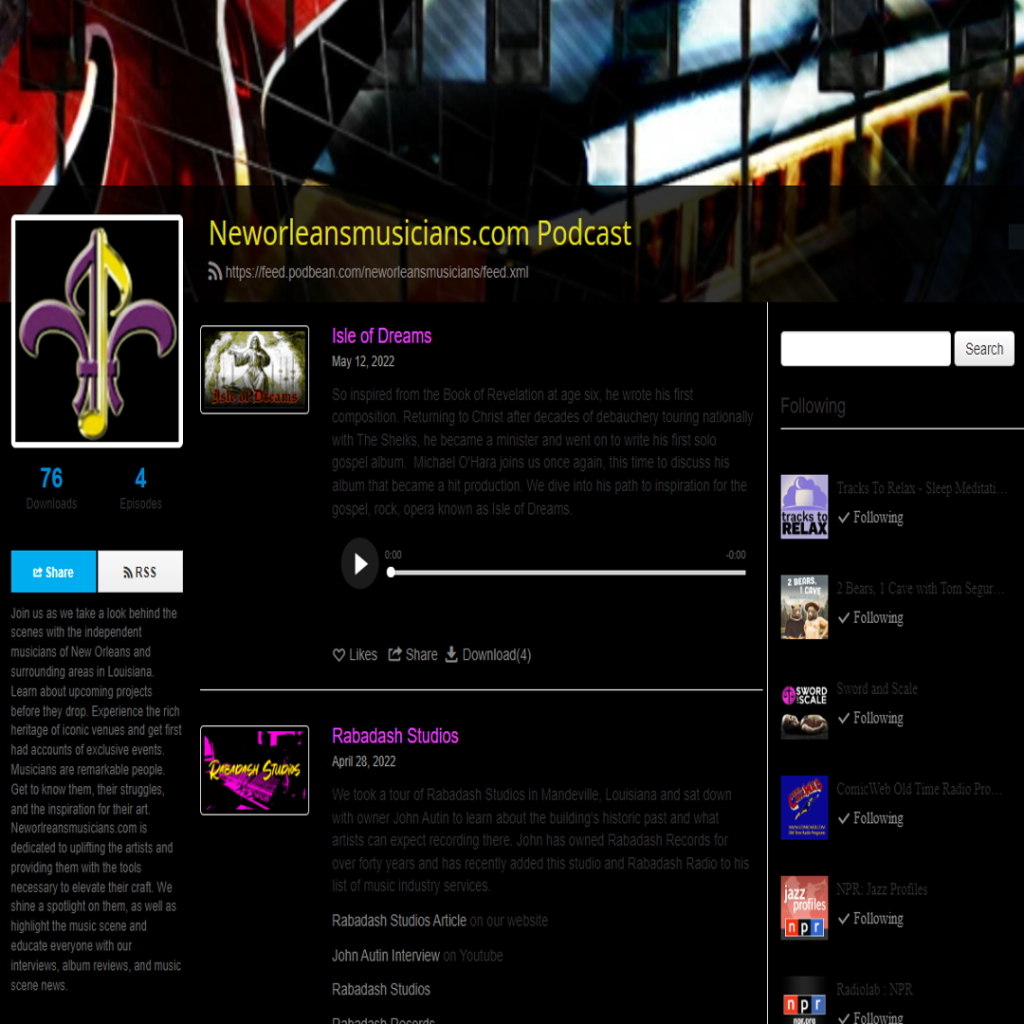 Podcast feature – NOM publishes regularly on all podcast platforms (Apple Podcasts, Spotify, Google Podcasts, etc.). The content is music based and covers bands and the music business in Louisiana. When you register on the site, you automatically get dibs on a slot on the show. It starts with a mention, filling listeners in about your band. And being a site member, you are part of a pool of members that is used to select actual future guests.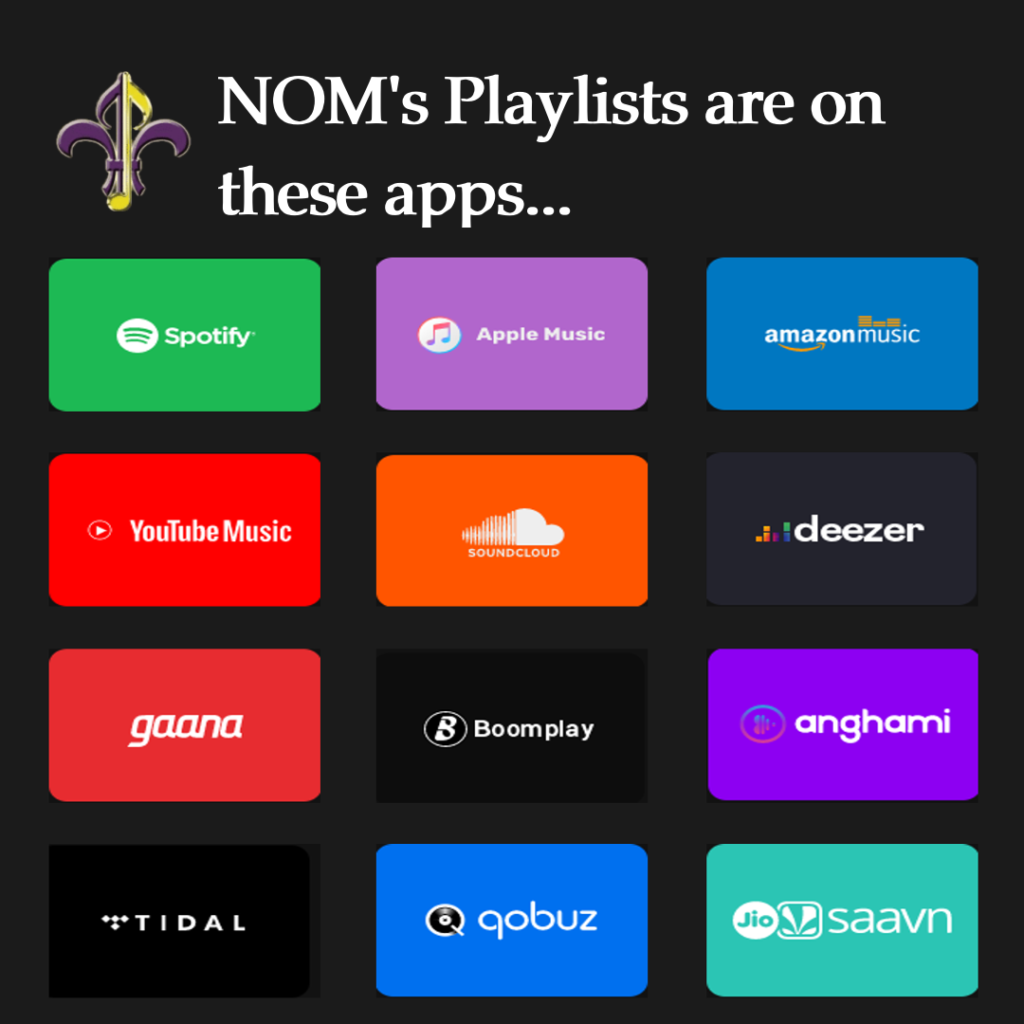 Playlist feature – NOM has set up its own public playlists on all the major streaming platforms. They are organized by genre, 16 in total, and correspond to the genres you select from when uploading music to their website. If you have any music on streaming platforms when you register with NOM, they find you, pick one of your tracks and add it to their playlists. Pretty cool huh? Good luck trying to get placement on some of these "Hot Summer Mix" type playlists elsewhere! It's not magic. It's NOM's indie artist promo strategies at work for you.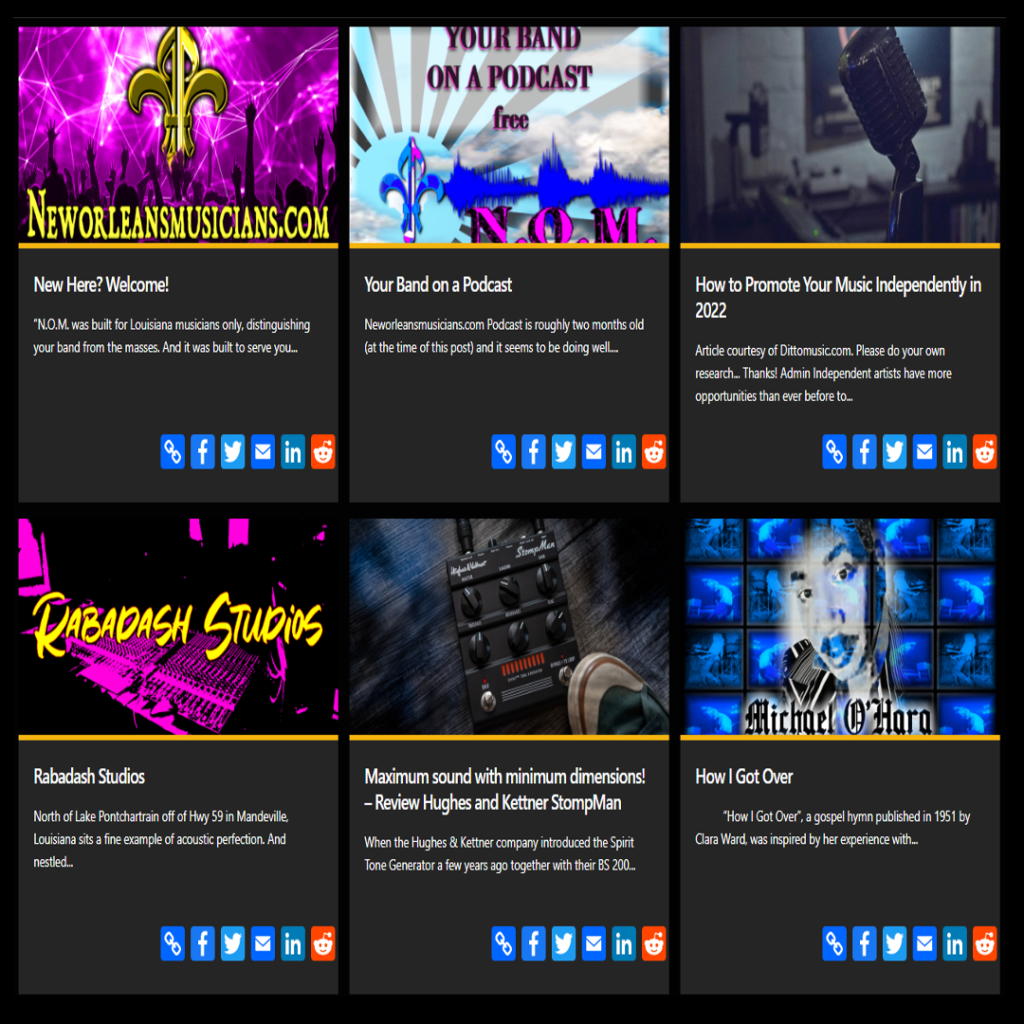 Article feature – NOM has its own blog. The blog is centered around the music scene in Louisiana. It has its own domain but is also accessible through the website's main menu. The blog uses an effective approach at SEO optimizations and the articles go in depth about everything from "this one time the band almost died" to "acoustics were drafted forty years ago by the same guy that engineered Electric Lady Studios for Hendrix…". When you register with NOM, you are also placed in a pool the site picks from for band write-ups and interviews. Given the way internet articles are reposted these days, this is an important opportunity that you don't want to miss out on. You never know who could pick up your piece.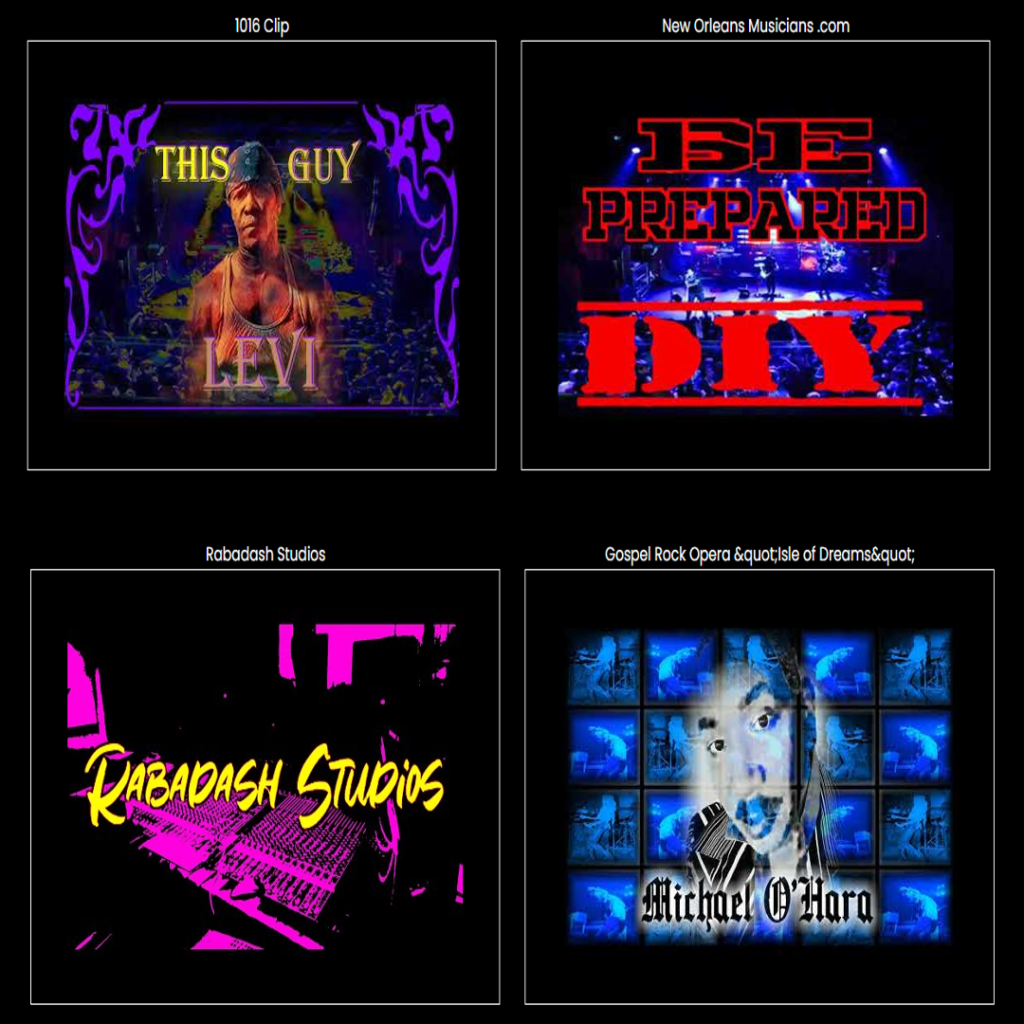 Video placement – On the sites Video Page, if you upload media like your latest music video or footage of your band on stage, it posts on the website as well as on NOM's Youtube Channel. There's no limit to how many videos you can post. And the value here, like in the previous examples, is that Youtube communities aren't always the same crowd as social media followers, or podcast listeners for that matter. Exposure, exposure, exposure.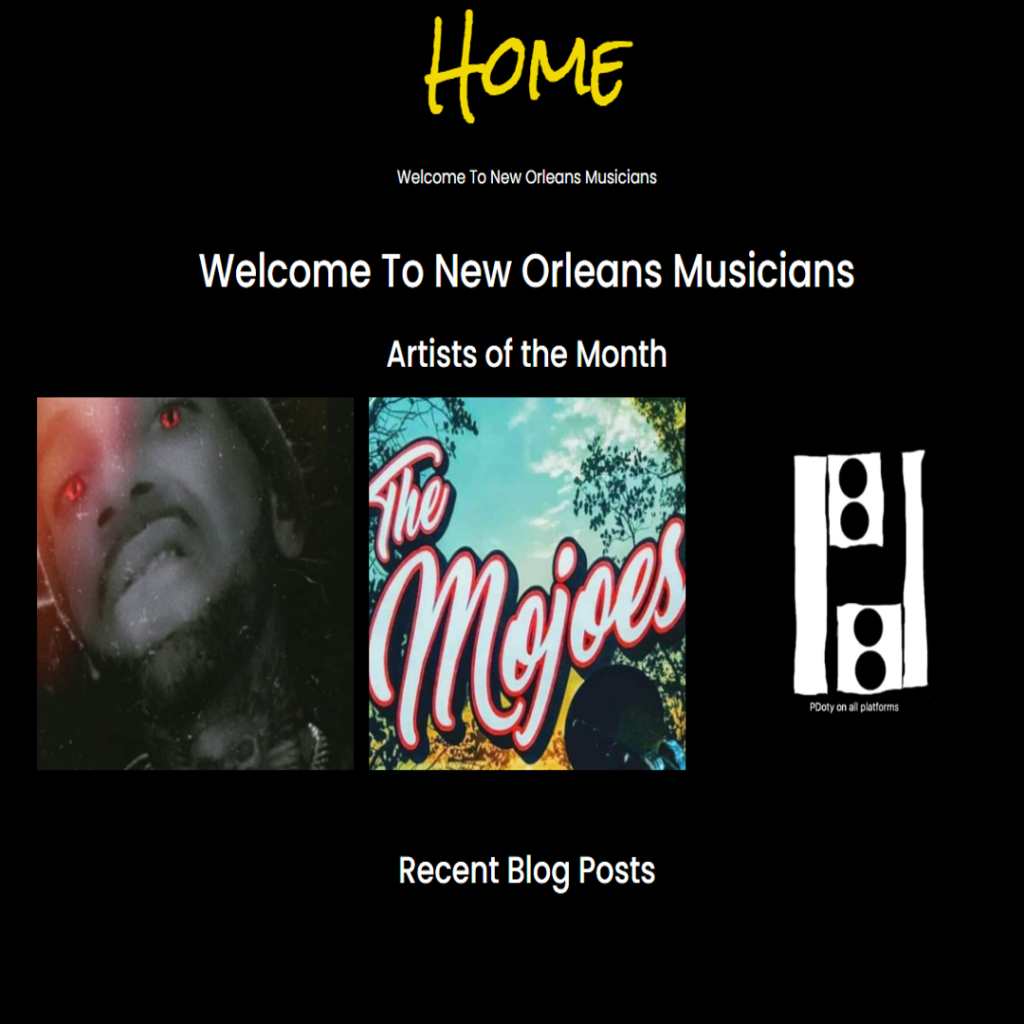 Artist of the Month – On the main page of the website, at the very top, is a collection of three different band profiles. This is the Artist of the Month section. It's another way NOM encourages traffic to find your music. It features your profile image and leads browsers to your page on the site where people can hear your music and see your band's vital information like label and management stats, etc for the business minded. Oh, and the site also features a Music page where casual listeners can stream music from Louisiana by genre. So, when you register with NOM, any music you upload is automatically inserted here as well.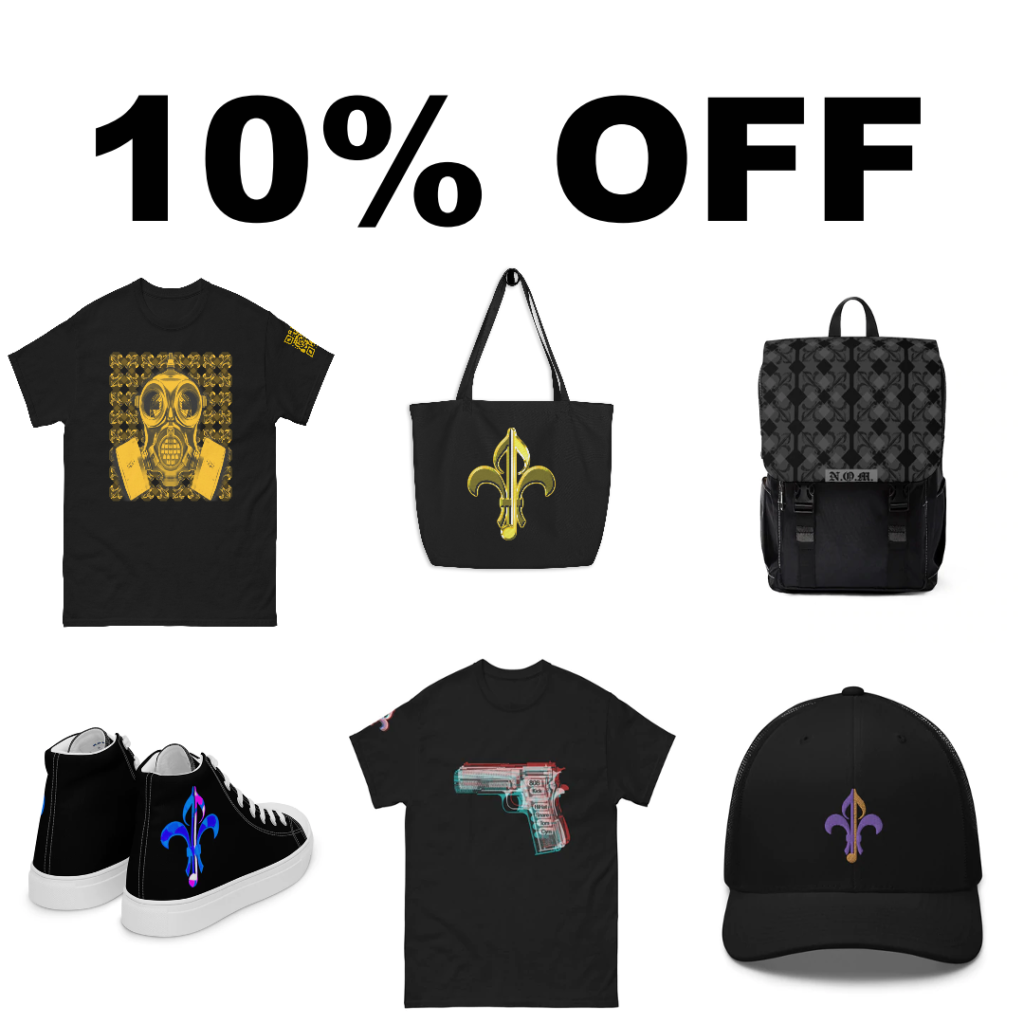 10% off everything in the store – As a little "thank you", NOM gives all new members a one-time 10% off code. It can be used for everything in the store which includes backpacks and gig bags, as well as men's and women's clothing and accessories. New items are added to the store often. So be sure to have a look around a few times before pulling the trigger.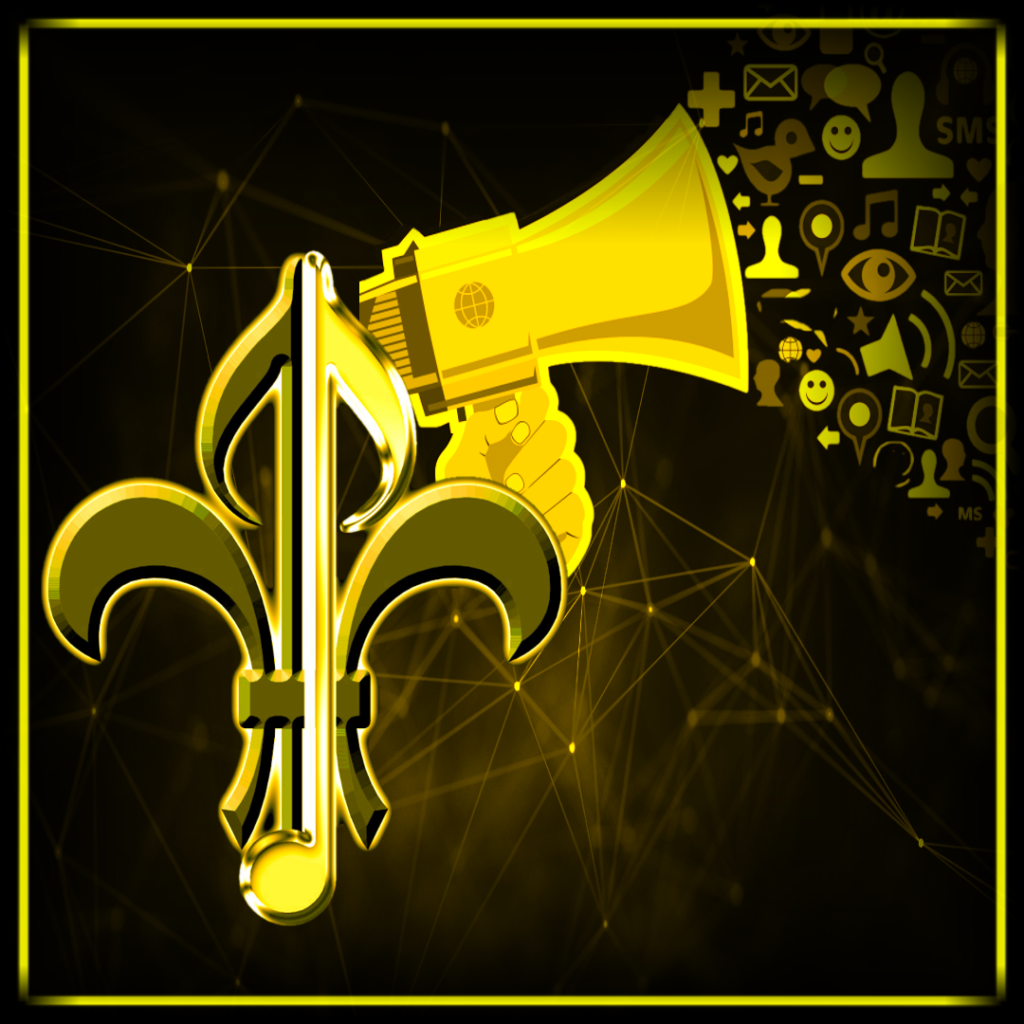 Promotion – When you register with NOM, you instantly begin benefitting from this site's aggressive promotional efforts. It's got its hands in many different places all at once. And each one of the perks discussed places its members on multiple platforms in audio, video and written formats. It employs many promotional tactics specific to each of these, driving traffic to the site and to all the other places it can be found; which is where you could be found if you register.
So basically, WHAT they do is WHY you should join. But there IS a catch. And please understand that this is probably the most important part of the whole article. NOM only accepts registrations from bands in Louisiana. This is huge! This is why it isn't like Facebook or Reverbnation. By design, NOM has eliminated the distractive trolling you see on Facebook. It has eliminated hundreds of thousands of other bands that you contend with on sites like Reverbnation. Part of the core concept of Neworleansmusicians.com is that when musicians across our state come together under one umbrella, they become THE source for music in our state. Coupled with NOM's growing network, this assembly of bands becomes leverage for each band on the site. You become part of a reputable brand and a trusted resource for music industry professionals. So, take a look for yourself. See how the site is structured to serve your band's needs, because there are more features than what we've covered here. At absolutely zero cost to you, I think you'll find this site a powerful networking tool for the band serious about its music business.
Author: David Trahan
Neworleansmusicians.com Podcast can be found on these platforms.