Nearing the end of 1944 Roosevelt was in office. And the United States, fueled by a recent victory over the Nazi's in north-western France, was still entrenched in World War II. Back home in New Orleans, though the city had struggled through a depression and rationing of resources, many locals enjoyed full-time employment at military bases and factories in the area. On the heels of a successful career in boxing, James Anselmo Sr. was there to serve these men and women. He ran The Little Blue Room on Bienville Street and The Jimmy King's Mardi Gras Lounge on Bourbon Street. And on September 19th of that same year, "he" became "we" when James and Mary gave birth to James (Jimmy) Anselmo Jr.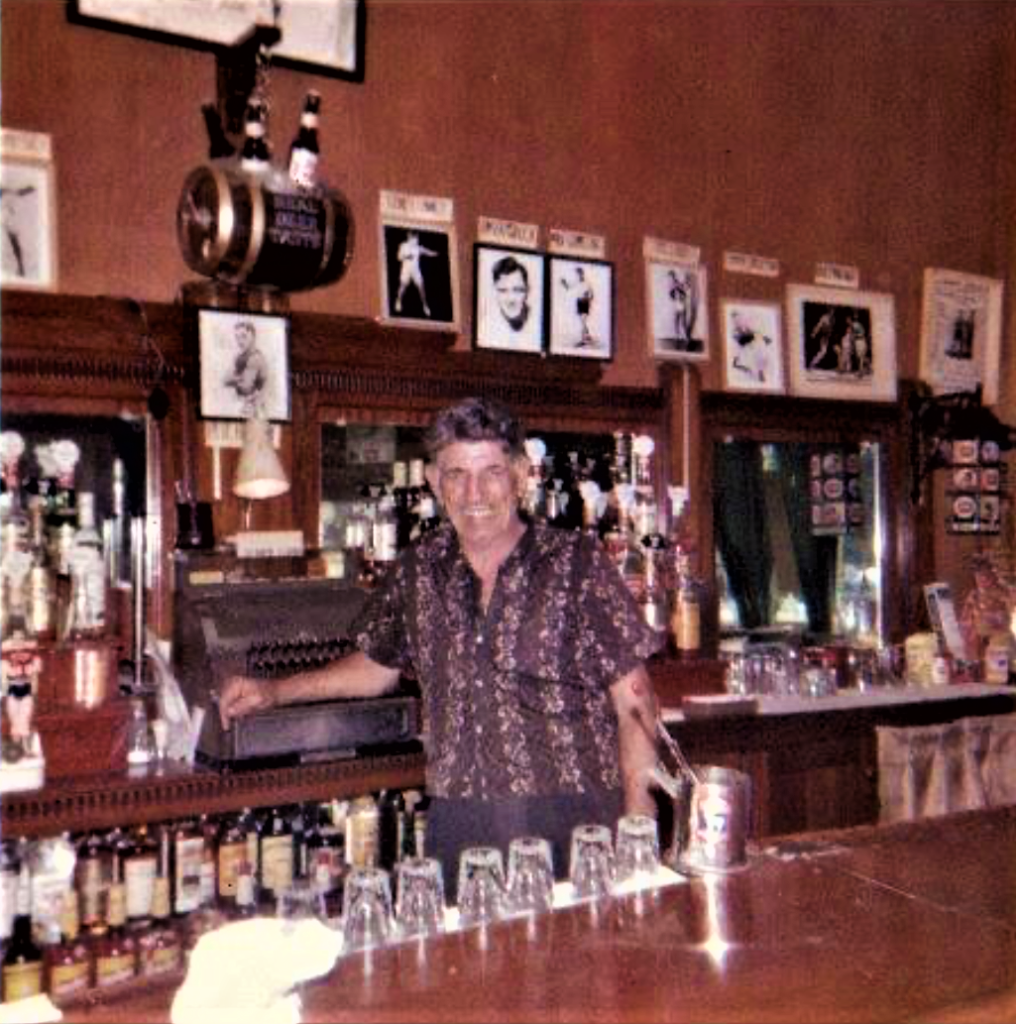 As a child Jimmy Jr. was always by his father's side. One of Jimmy's earliest memories with his father was at the Mardi Gras Lounge. At age five he can recall crawling up on the band stand to play with the drum sticks. His father would exclaim, "If that drummer sees you up there, he'll kick your ass boy!" Entering his teenage years, Jimmy could still be found close by. He would work as a delivery boy at his father's restaurant, The King's Barbeque, also on Bourbon Street. This was a fun time for Jimmy because at the age of 14, he was able to walk inside places most kids could not. The classmates at his school would beg for a job with him upon hearing tales of what he saw delivering sandwiches to businesses like a local strip club. This would mark the first time Jimmy met Mac Rebbenack, a.k.a. Dr. John. But more on that later.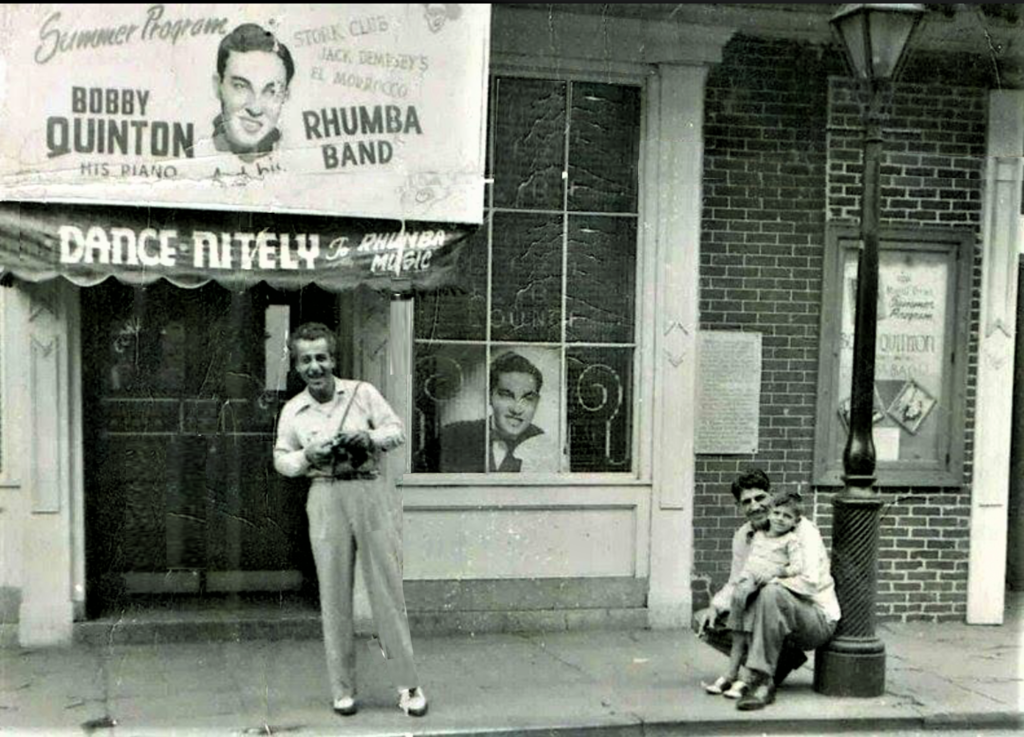 As did many kids of the time, Jimmy would attend dances at places like Sacred Heart and Germania Hall. Armed with a fake I.D., money from wages, and a car gifted to him by his father, Jimmy was able to see many live music acts at these places as well as local bars in New Orleans. With so much at his fingertips Jimmy was still able to remain a grounded, responsible young man. He joined the Navy Reserves when he was just a Junior in high school. And in following through with his commitment, found himself aboard the U.S.S. Saratoga directly after his graduation from Francis T. Nichols High School in 1963. Working the flight deck in and out of ports, this was his chance to see the world; France, Spain, Italy, Greece… making friends and memories along the way.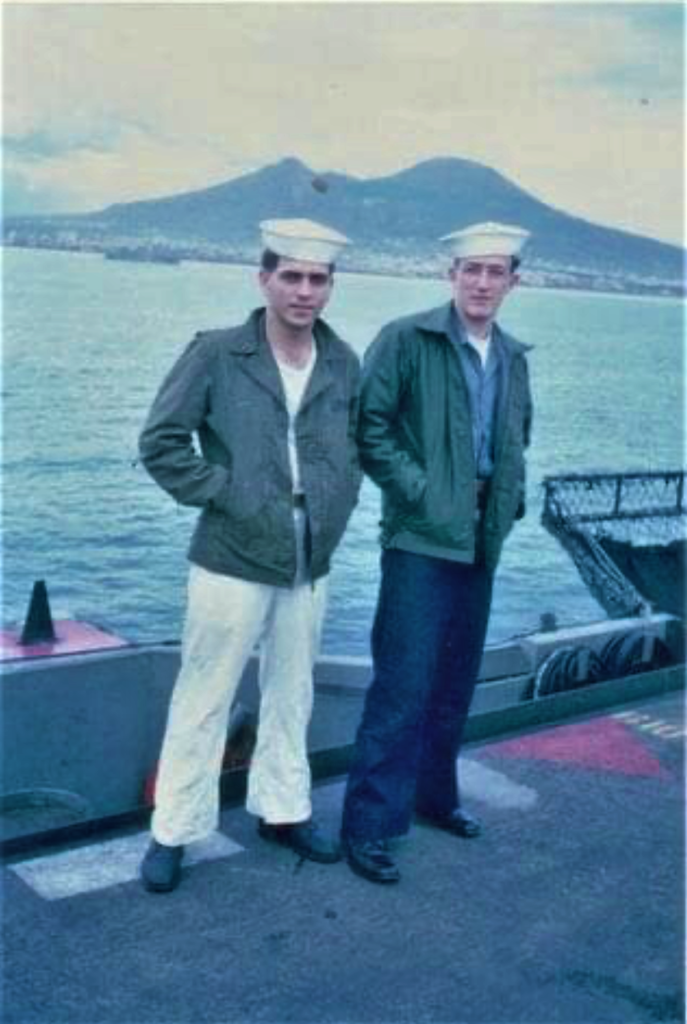 Following his time in the Navy Jimmy returned to New Orleans and began working for his brother-in-law Bobby Blanchard at a club called Papa Joes. He would bar tend during the jam sessions by a house band. Freddy Fender was on bass, Little Joe Lambert on drums, Joey Long on guitar, and Skip Esterland on the Hammond B-3. With good wages and great music, and the ability to now get his first apartment and a new car, Jimmy was at a good place in his life. It was at this time in 1967 Jimmy got married and bought his first club in Uptown New Orleans called Co-eds. With this night club he was able to get his feet wet as an independent business owner. And within five years, he was ready to expand. In 1972 Jimmy had his eye on an empty space just a block away and decided to build another night club, naming it Quasimodo's.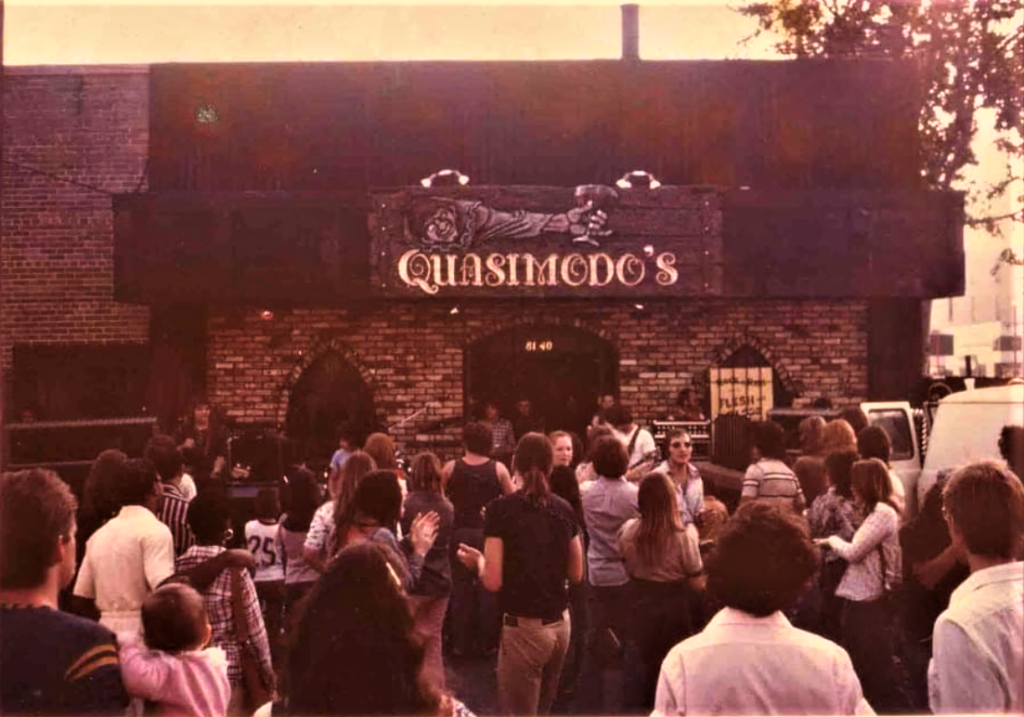 The next four years would treat Jimmy well. And although capacity at both locations was limited, both night clubs were successful in gaining quite a following. There was one customer in particular that would stop in Quasimodo's from time to time, Al. He was the owner of Al Pelligrini's Pool Hall over on Willow St. Uptown. The two would talk and the notion that Al was interested in selling would come up. As Jimmy explains, "I was successful there (at Co-eds and Quasimodo's) but I wouldn't have the success that I would have at Jimmy's Music Club. I was limited in what I could do because capacity might be 100 at each place. So, I was getting anxious and I wanted to move on. I told myself; where are you gonna be in the next five years?" Between Jimmy's current success and his ever-present ambition, he decided to seize this opportunity and take Al up on his offer. Al's pool hall was somewhat of an ailing operation at the time. The building it was housed in was built circa 1915 and the business had become a local destination for run off from the methadone clinic nearby. But Jimmy had visions of turning things around and opening a music venue. So, in September of 1976 he bought Al Pelligrini's Pool Hall, closing it down just two weeks later.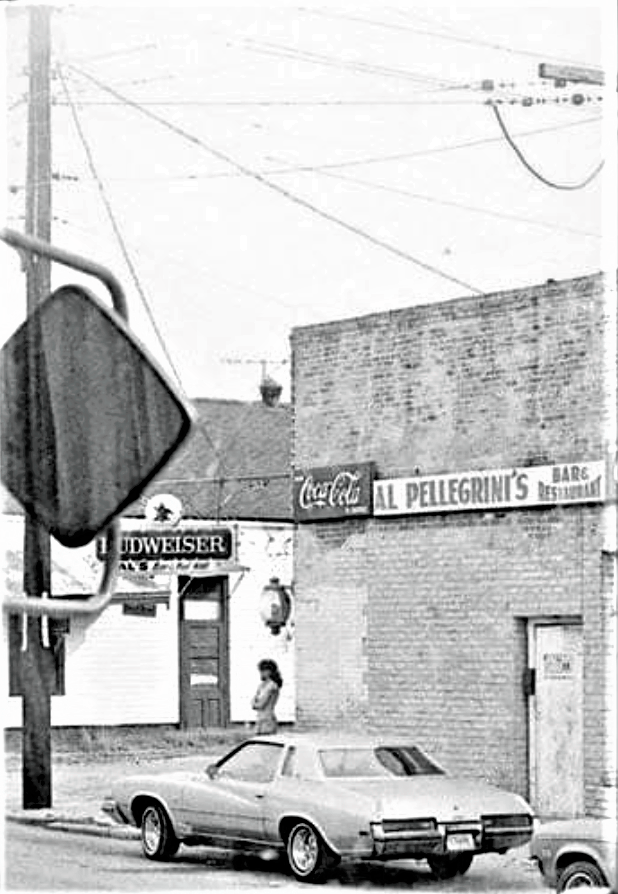 At this point in time, he hadn't even thought of a name for his new club. One possible name that stuck with him was The Depot, being that it was across the street from the street car station. But in pursuit of something greater, closing the pool hall would mark the start of an almost two-year renovation process. The sale of Co-eds and Quasimodo's helped fund this enormous undertaking. In order to achieve the vision Jimmy had in mind, it was going to take more financing. He would approach three banks, being turned down each time, before finding hope through the Small Business Administration. Initially he was even turned down there. He was able to resubmit his original proposal at a lower cost, choosing to eliminate the kitchen from his plans. And luckily his mother, Mary, was able to secure a loan to show the SBA Jimmy had the necessary funds in his account. In the end, all of the effort paid off! Plumbers, electricians and carpenters were all put to work on this extensive project. And on April 8th 1978, Jimmy's Music Club was opened for business. But not before his mother lent him the money to put in the registers. Things were that tight! His first act was Little Queenie and the Percolators. The following weekend, The Neville Brothers took the stage and would be no stranger to the budding venue in the future.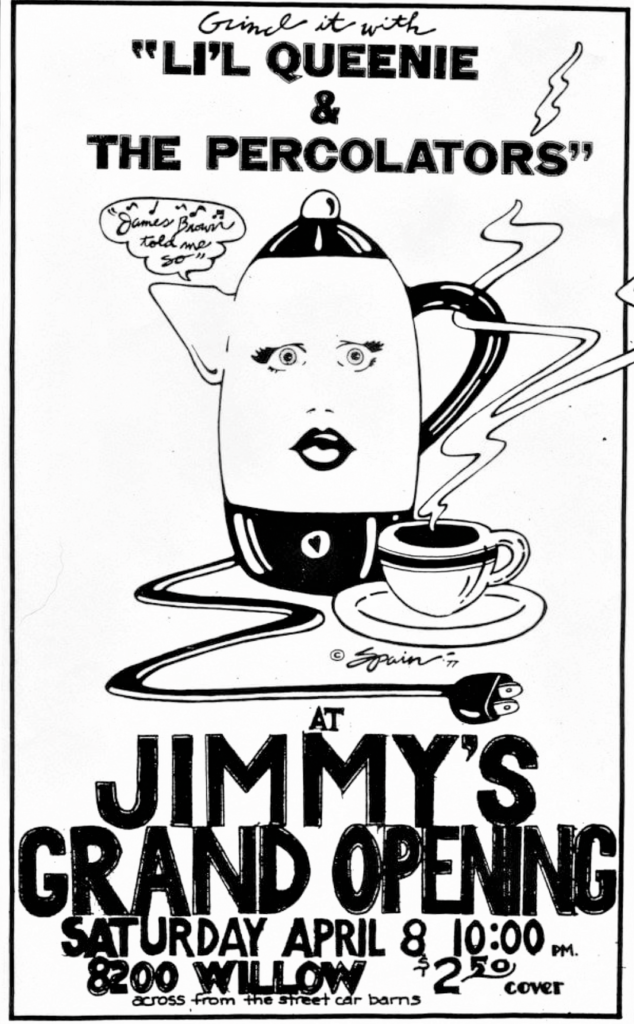 Throughout the years owning Jimmy's Music Club, he didn't always have success. For instance, the money he made from his first and second weekends with Little Queenie and The Neville Brothers was lost on his third weekend with a jazz act that flopped. Unless he knew for sure they could draw a large crowd, jazz acts wouldn't be found at Jimmy's too often due to this. But he learned a lot and pivoted when counted. At the outset he knew he couldn't afford the up-front money national acts required. And although some local acts in New Orleans were of national quality in their own right, they were a necessity in order for this music club to survive. Looking back, the relationship Jimmy shared with his performers was both beautiful and mutualistic if you think about it. His first national act was Asleep at the Wheel who performed there on May 27th, 1978. Admittedly booking a national act this soon after opening was a big gamble for Jimmy. But it shouldn't have happened in the first place. While the band was requesting the deposit, Jimmy was stalling for time. Yet they showed up on that night and rocked the crowd. Some other things he did to save money was to come in and bartend, not carry an extensive selection of liquors, and always negotiate a lower asking price for bands. He even put a trailer out back and lived in it at one time. Jimmy recalls a time in 1984 when he was approached by agents for Gregg Allman just before New Year's. They were asking for $14,000 to do a show. But relying on leverage due to the recent closure of Tipitina's, Jimmy's main competitor, Jimmy stood tall and refused the offer, explaining he didn't give guarantees (flat rates). Now mind you, this is Gregg Allman of the Allman Brothers, the same Allman Brothers that had performed at the opening of the Superdome. And the agents would remind Jimmy of who he was dealing with throughout negotiations. As Gregg was, at this point in time, very much enjoying immense success with his solo career. The two negotiated back and forth until alas, on Friday December 30th of '84, Gregg Allman performed for just a percentage of the door, still raking in more than his initial demand. Between Jimmy's business savvy and his venue's growing reputation, he was able to play host to many bands throughout the years on his own terms. Countless New Orleanians came to see bands like The Gaboans Gang featuring Ziggy "Zigaboo" Modeliste (founding member of The Meters), The Neville Brothers, The Sheiks, The Cold, Professor Longhair and his Scholars, James Booker, Rickie Lee Jones, Brad Orgeron, The Fabulous Thunderbirds, Joan Baez, The Raffeys, Ernie K-Doe, Wayward Youth, The Red Rockers, The Red Hot Chili Peppers, Dr. John, Muddy Waters, Black Flag, The Psychedelic Furs, Huey Lewis and the News and the list went on.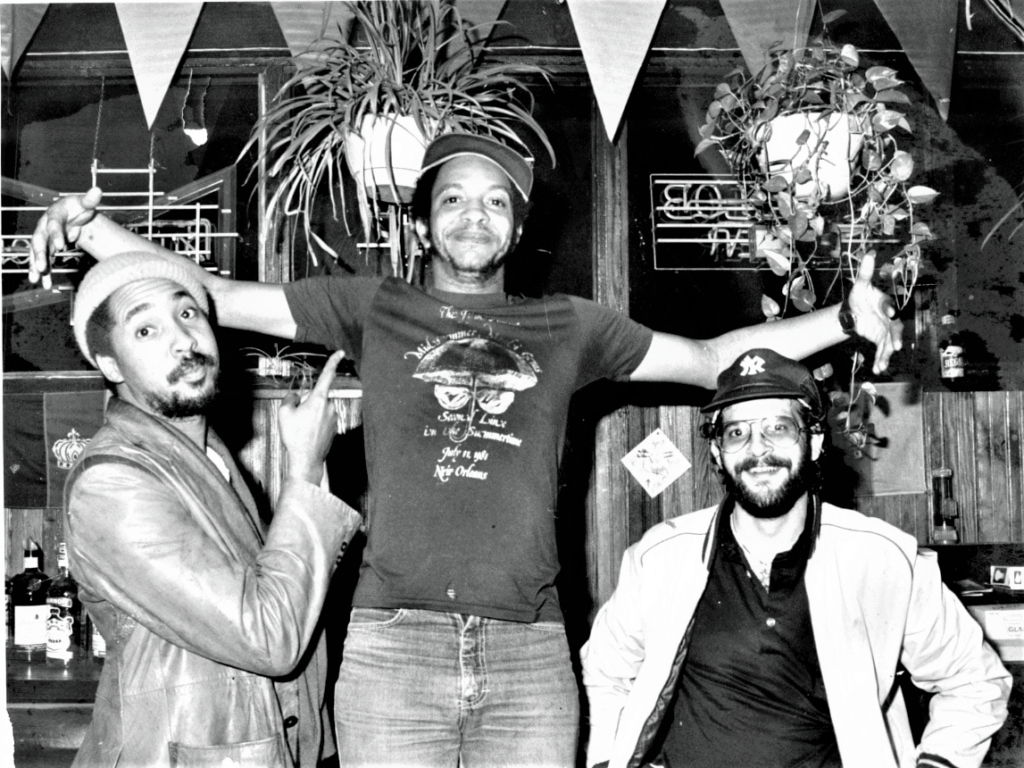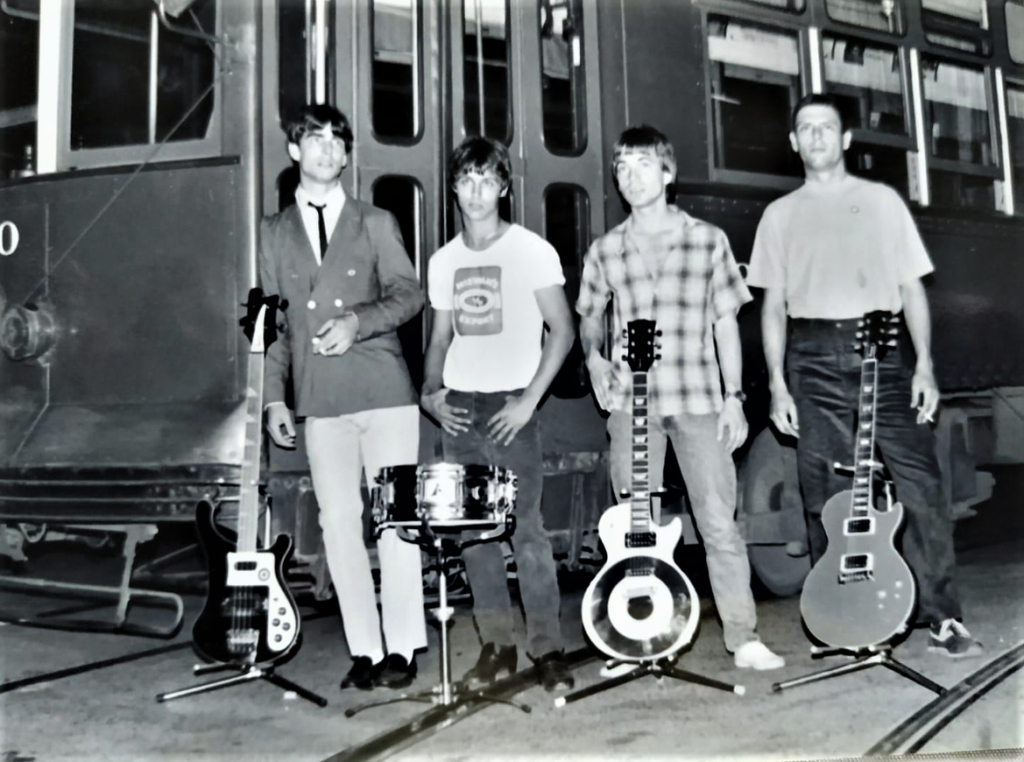 From the start Jimmy didn't just open a music venue to expand commerce. True enough, the end result was a consolidation from two smaller clubs to one large club with greater capacity. And he couldn't help but notice the opening of other music venues in New Orleans over the years. But he had a love of music and wanted to learn the business. This is why at his own club you could find him behind the bar, or behind a desk booking bands himself. You might find him running sound or moving tables and chairs out back along-side his employees. He implemented little things like an ATM as opposed to a credit card machine because, at the time, it slowed business down. And the tables and chairs went out back to fit more people. His aim was to be the quickest, most efficient venue in town. Over the years his passion for excellence and his ability to succeed gained him a reputation, such to where national acts came calling, as opposed to the other way around. His love of music also compelled him to form long lasting relationships with these artists. He would hire a car and driver to cart performers like Dr. John around town. He befriended their families. He employed people to cook southern style meals for them as a show of hospitality. Most people loved him for it. But surprisingly he added, David Allen Coe didn't exactly take to that last gesture. The man spent so much time in jail he refused the New Orleans dishes, instead requesting some "prison food". So, Jimmy took him down the street to a pharmacy where he bought David a frozen Salisbury Steak meal. If that's not passion, I don't know what is.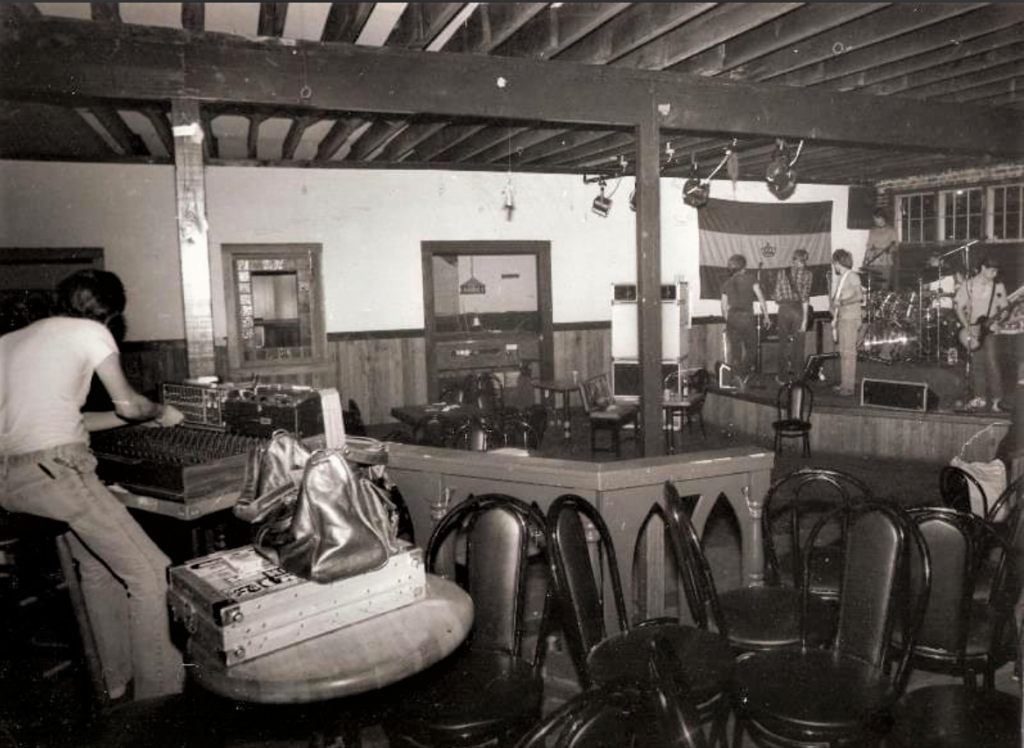 There was a scuffle in downtown New Orleans that made the paper back in July of 1940 in which James Anselmo Sr was involved along with two n'er-do-wells. When all was said and done, he was still standing. And at least one of the aggressors would not live to see another day. Like his father, for his country and in business Jimmy Anselmo Jr. had guts. He knew an opportunity when he saw one and he never let it get away. In being this, he not only preserved our precious New Orleans music culture; he gave it a place to grow.
Author: David Trahan
Neworleansmusicians.com Podcast can be found on these platforms.